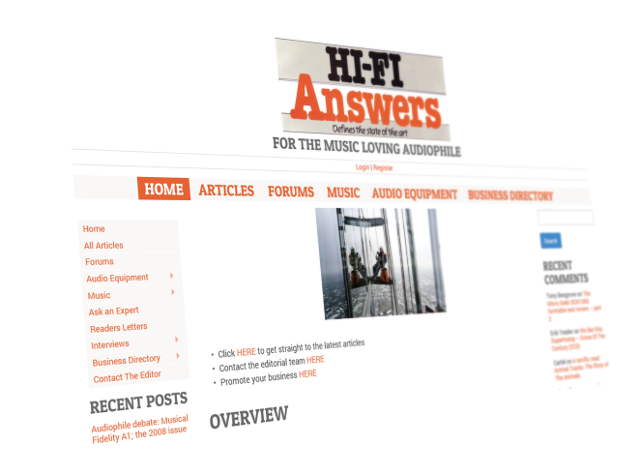 The website for serious audio equipment enthusiasts.
HiFi Answers was previously under a different domain and hosted elsewhere. They wanted to re-brand themselves under the name "HiFi Answers" – a now defunct popular audio print magazine.
The site was already built upon WordPress, so we migrated it to our own hosting server for better performance, as well as removing many cumbersome plugins as well as adding some of our preferred plugins.
With over 5,000 posts, preserving the database was key. Due to it's size, it had to be installed via SSH CLI commands, rather than a simple upload.
If you're looking for web development services in Hertfordshire, give us a call…