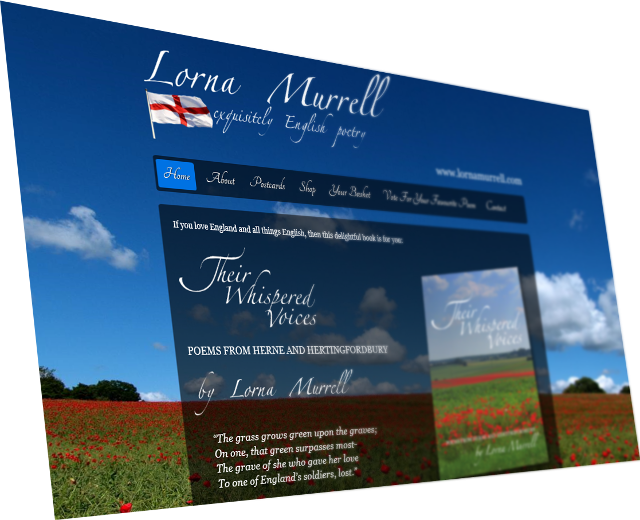 Possibly our most unique design to date.
Lorna is an author of fine English poetry inspired by sights around Hertfordshire and Kent, including the graves of soldiers from the two World Wars.
She needed a website to match the style of her book and the ability to sell the book too. As only two items are sold on the website, it would have been overkill to use a huge eCommerce platform. So we opted to use a simple WordPress plugin that allows a very basic shopping basket.
If you're looking for web design companies in Hertfordshire, give us a call…