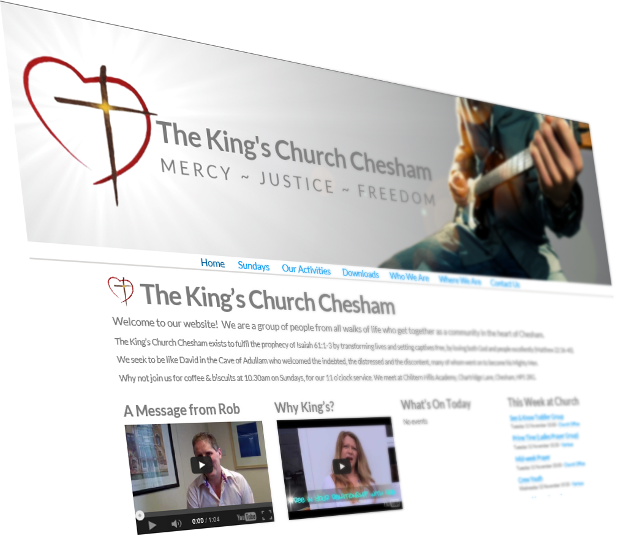 The Church for the people of Chesham, Bucks
The King's Church were in a predicament; their previous web developer had caused many program errors on their site and it was no longer functioning.
We came to the rescue with a full rebuild of the website, a new theme and hosting on our nifty server. The key aspect of the new website is the Events Management functionality, which writes to many pages at once and can schedule recurring events. By being totally DRY (Don't Repeat Yourself), it has saved the Church admin team hours of work.