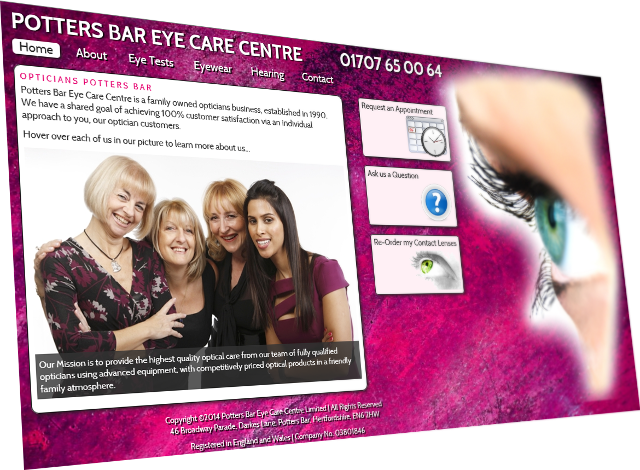 As you might guess, Potters Bar Eye Care Centre are opticians in Potters Bar.
We originally built their website back in 2011 with fixed dimensions, but recently decided it was important that it display better on tablets and mobiles, so the website has had a complete makeover of its CSS stylesheet, making it now a responsive (fits all screen sizes) website.
If you're near Potters Bar, and could use ongoing eye care, check ups, designer frames and such, you should give them a call – they're a fantastic team!
If you're looking for web design in Hertfordshire, give us a call…