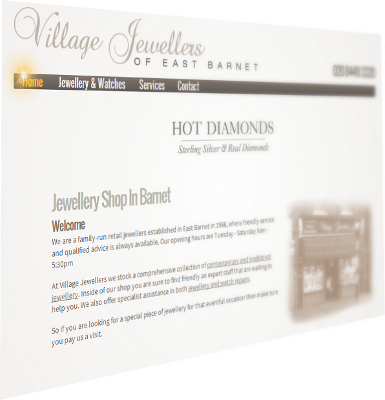 Village Jewellers approached us wanting a complete redesign of their site and for it to be easy to maintain.
Their previous design was rather dark, so we opted for a light theme with an air of elegance and class, and added some cool CSS and jQuery transitions and effects to finish it off.
The back end is built on the fantastically simple Concrete5 Content Management System, where you can log in and edit the website on your screen, similar to a word processor.
If you're looking for a quality jewellers in Barnet you should check them out!
www.villagejewellersuk.com
If you're looking for small business web design in Hertfordshire, give us a call…