Content Management Systems (CMS)
In a nutshell, having your website built in a CMS means you then have full control to update it whenever you want.
Cool, huh?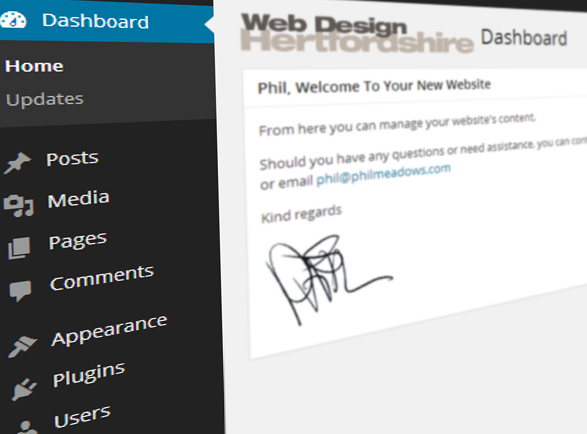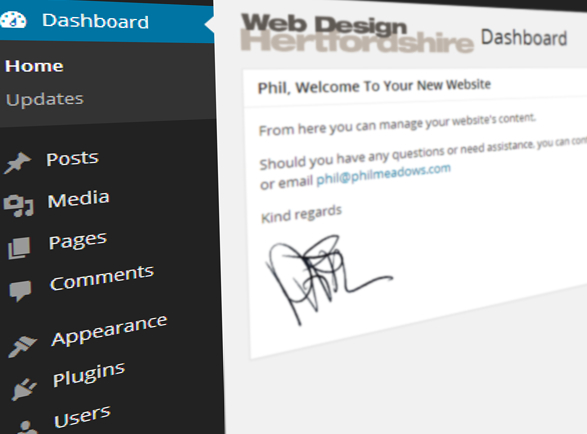 We use industry leading Content Management Systems to give our clients a website that they can manage themselves.
Primarily, we use the awesome WordPress CMS, but with some tweaks! We have also used the pretty cool Concrete5 platform too.
These platforms have many additional "plugins" available to add custom functionality to your website.
There are thousands of plugins to chose from for all sorts of things; slideshows, photo galleries, video players, event calendars, booking systems. We work with you to select and configure the most reliable plugins to fit your needs.
If you're looking to sell items on your website, we have additional options for that too…