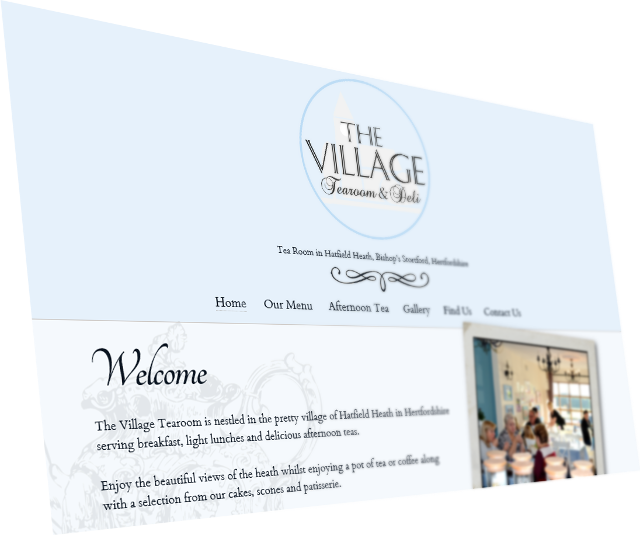 "We'd like a quaint and vintage look."
The Village Tea Room site we produced was to have a very clean design, with a touch of elegance.
It is built on WordPress to give the client the ability to change the food menu and amend/add pages with ease. As we always do, it is also responsive, meaning it fits nicely on mobiles and tablets.
If you're near Bishop's Stortford, pop in for a cuppa and a bite to eat.
If you're looking for website design companies in Hertfordshire, give us a call…