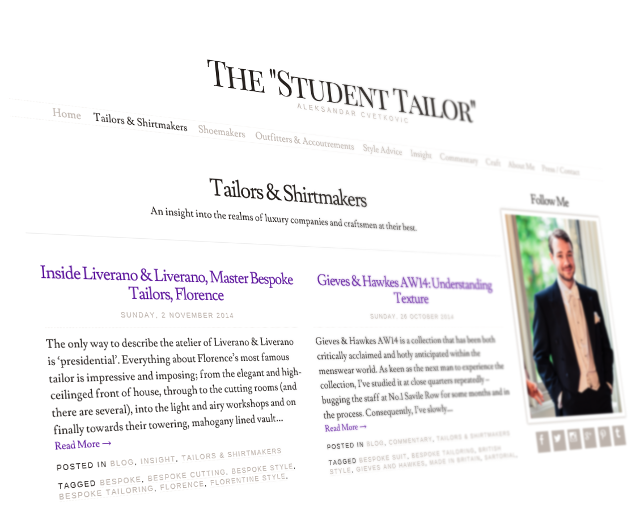 It doesn't get more minimalist than this!
Aleks is a very talented writer with a popular mens' fashion blog he'd built himself on Google's Blogger platform. He decided it was time to upgrade to a self hosted web blog with his own domain.
Aleks briefed us that the design should be stylish and elegant. We took the decision to go for a minimalist looking bespoke theme, which is what many high-end websites in Aleks' field are doing.
We're really pleased with the look of this site, as was Aleks, "I was genuinely thrilled with what Phil produced".
If you're looking for web design in Hertfordshire, give us a call…