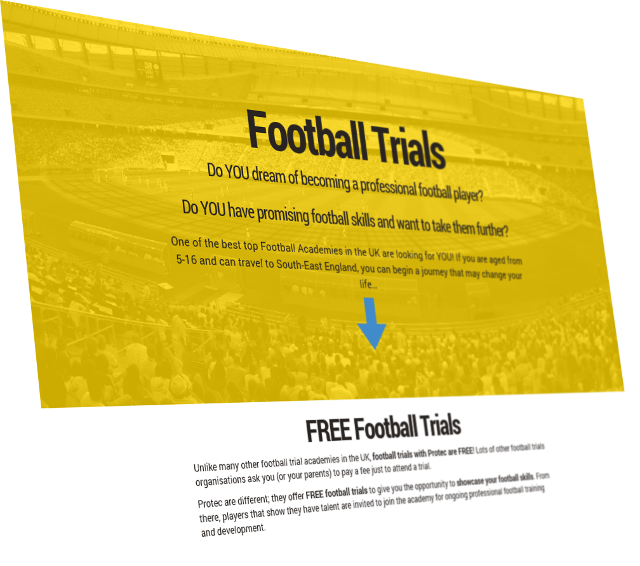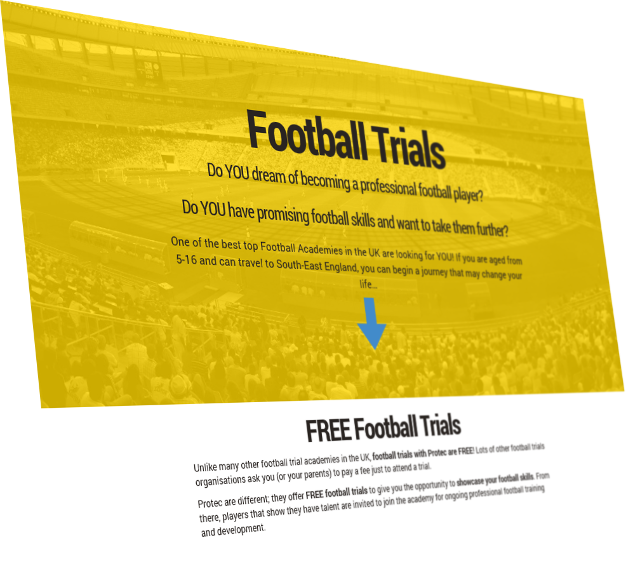 Simple but effective one-page website.
This is our second website for Protec Football Academy. The client wanted a simple one-page website to entice clicks to their main, other website.
The site features prominent CSS animated arrows directing users to where they should be taking action. It also incorporates a custom WordPress plugin we created to pull in a category article RSS feed from their main website, which is used by way of a simple WordPress shortcode with the feed URL passed as a parameter.
If you're looking for a web design company in Hertfordshire, give us a call…